Pathways to Success Program
The UCLA-HHMI Pathways to Success Program is a 4-year, intensive, honors-level program for undergraduate students majoring in the life sciences, with an interest in the bio-sciences. We are committed to the academic success and professional development of highly motivated students, from diverse backgrounds, who intend to pursue a career in the life sciences.
All HHMI Pathways students engage in cutting edge research with world-class professors, participate in high-level academic collaborative learning workshops, and are a part of a mentoring community to support their success and persistence in STEM. Through our programming students are introduced to research during their first year! Many are accepted into labs by the summer of their freshman year or during their sophomore year.
STUDENT HIGHLIGHTS
Congratulations to Jonsson Comprehensive Cancer Center scholar and Pathways Graduate, Hamilton O., for being highlighted on the center's web page! The JCCC helps organize various cancer education and training programs and currently works with the Undergraduate Research Scholars Program, which also supports Hamilton's research.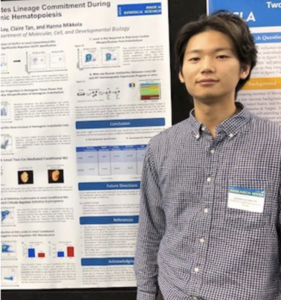 EVENTS AND DEADLINES