Pathways Mentor Program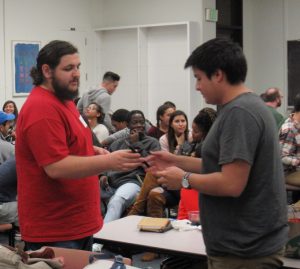 The primary goal of the UCLA-HHMI Pathways Peer Mentoring Program is to support the academic development, professional development, and achievement of students in the Life Sciences. The mentoring component of Pathways serves as a source of personal and professional growth for mentors, as well as, the mentees.
Pathways mentors, as we define it, are academically successful leaders who value diversity and are committed to developing their mentoring skills and sharing their experiences. Once accepted into the program, students are paired with experienced undergraduate or graduate students who then share what they've learned about the university and its resources, in order to help newer students have more positive experiences inside and outside of the classroom.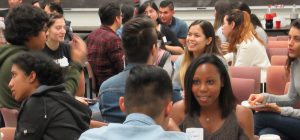 Mentors and Mentees are required to meet at least once per quarter. Additional communication should bee mutually agreed upon. As of now  meetings can be via Zoom, phone, and/or email. In-person meetings will resume when COVID restrictions are lifted and it's safe to do so. 
If you're interested in becoming a mentor and can make a commitment of one year, please email londonw@mcdb.ucla.edu to apply!