Second Year Reps
Hi everyone! My name is Nyari Muchaka and I am a second year student. I plan on majoring in MCDB with a minor in Biomedical Research. I am involved in a few clubs such as GlobeMed, which focuses on the advancements of universal healthcare, H.A.N.D., which is oriented around the study of neurological disorders, and CAC Worldfest which focuses on the studies of different cultures. My interests include Manifestation & Spirituality, and I have recently started to get back into reading (books I like not stuff for classes). My two fun facts are I strongly believe cheese is an unnecessary addition to any food item and drinking water everyday is boring and difficult to do if you do not spice it up with a straw(metal ofc). I am very grateful and excited to be a cohort for pathways and hope I can make everyone's experience in HHMI as memorable as possible over the next few years!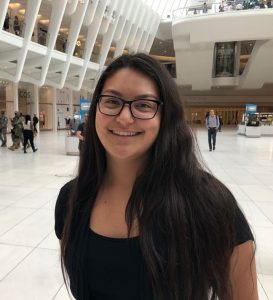 Hello fellow Pathways scholars! My name is Mackenzie Fernandez and I am a second year student. I am a MIMG major with a minor in Biomedical Research. I am a part of Association of Chinese Americans (ACA), Bruins Fighting Pediatric Cancer, Bruin Medical Review, Collaboration in Undergraduate Research Enrichment (CURE), Life Sciences Student Association (LSSA), and Project Sunshine. My passions include cancer research and rare immune diseases. My ultimate goal is to work in an innovative cancer research lab. On the fun side, I absolutely love books. My second favorite place on earth is Barnes and Noble. I also love to bake and will definitely accept cookies as payment. A fun fact about me, I am a cultural hybrid. I am Filipino, Spanish, French, and German. I am not a polyglot, but I am taking Filipino classes here at UCLA. I am extremely excited to be a representative for the sophomore cohort! I cannot wait to make this year a great one!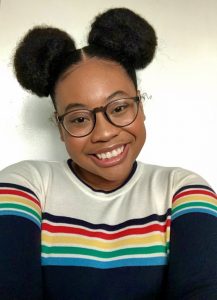 Hello everyone! My name is Venus Hagan. I am a second-year MCDB major with a minor in Biomedical Research. Currently, I am a part of Melanin & Medicine which looks to empower and connect scholars of the Afrikan Diaspora and aid them in their health professional careers. Through the HHMI Pathways program, I am also a workshop leader for LS 7A and LS 7B. Some of my interests include music and movies. I pretty much listen to music 24/7 and have a playlist for every mood. During quarantine, I've been trying to learn to play my favorite songs on the ukulele. In terms of movies, I love to watch almost anything (except horror movies) with my friends or family. My current favorites include Pulp Fiction and the Dark Knight trilogy. A fun fact about me is that I am a big foodie. My parents are from Ghana and Vietnam, so I have always grown up around delicious food. I am extremely excited to be one of the cohort representatives for the class of 2023, and I hope everyone has a fantastic year.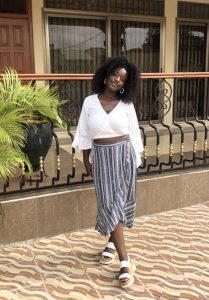 Hello everyone!! My name is Claribel Charway. I am a second year Neuroscience major with a minor in Biomedical Research. I am currently a part of REVIVAL (a intersectional feminist magazine), Interaxon (a club centered around teaching middle and high school students about neuroscience), and UCLA YDSA (Young Democratic Socialists of America). I love to read, write poetry, roller skate, and binge psychological thrillers. My current obsession is baking which has kept me fairly occupied during quarantine. I am very passionate about music and I will readily debate anyone and everyone over it. Most importantly, I am a no pineapple on pizza enthusiast. One fun fact about me is I have a paralyzing fear of chickens that I have no desire to overcome anytime soon. I love being a part of the Pathways Program and I am thankful for the opportunity to be our cohort representative. I look forward to everything we are going to accomplish together :).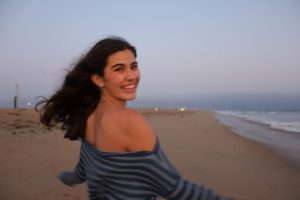 Hello! My name is Daniella Jones and I am very excited to be one of the representatives for the sophomore cohort. I am a second year student and I plan on majoring in Human Biology and Society and minoring in Applied Developmental Psychology. After undergrad, I hope to attend medical school and become a neonatologist. On campus, I am involved in the American Medical Women's Association. This club supports undergraduates who plan to go into healthcare professions and promotes women's health in the community. I'm also involved in the learning assistant program at UCLA . This quarter, I am an LA LS7A! Outside of school, I enjoy reading (I'd love to hear anyone's book recommendations), doing yoga, and watching new TV shows (some of my favorites are Anne with an E, Gilmore Girls, and the Queen's Gambit). A fun fact about me is that I have a huge sweet tooth; I love any and all desserts. I absolutely love trying different desserts wherever I go. I am so excited to work with my cohort this year to help make the Pathways experience the best it can be!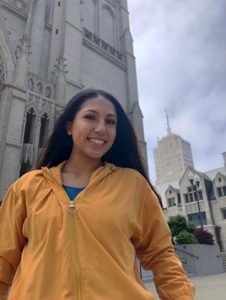 Hi there! My name is Micaela Estavillo and I'm so excited to be serving as one of your sophomore cohort representatives! I'm a 2nd year Neuroscience major planning on minoring in Biomedical Research. I'm a mentor for 1girl here at UCLA where we mentor young girls in underrepresented areas. I'm also part of the Neuroscience Undergraduate Society (focuses on educating the UCLA community about the field of neuroscience) and The Women's Network (a network that helps form meaningful connections with other like-minded ambitious women in a non-competitive environment). My interests are exploring nature, traveling, and music – especially song writing. During quarantine, I picked up journaling and I'm also currently learning American Sign Language 🙂 Fun fact about me is that I know how to ride a ripstik (a two-wheeled skateboard). I actually prefer a ripstik over a skateboard anyday! I'm looking forward to this year ahead and I can't wait to reach new heights and make great memories with you all!